Maeby
Our little energetic puggle has gotten first-rate care and attention through Sundog Pet Services for years. Scott offers the dogs more than just a bathroom break and some exercise through the day. He engages and socializes the puppies, playing with them and training them. He has given much helpful advice on behavioural issues and cares as much for our dog's well-being as we do. I highly recommend Scott, whose professionalism and dependability are matched only by his devotion to the dogs.
Myke H

Emma
…[Scott] is patient, kind, energetic and playful – just what a puppy needs. Scott is extremely knowledgeable about dogs and has offered several useful suggestions on how I might deal with the occasional behavioural problem.
I trust Scott implicitly. He is honest, reliable and very pleasant.  — Joan I.
Gretian and Kobe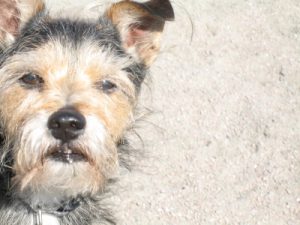 We worked with Scott from Sundog Pet Services for over two years.  Without Scott, our busy home would not have functioned with our 2 dogs.  Scott is flexible, reliable, trustworthy and  very professional.  We found him to be honest and knowledgeable. I knew that if I had a question about behaviour or food, he would be able to guide me.  If we were home while he arrived, he was friendly and chatted easily with an endearing sense of humour.  But most importantly, Scott was wonderful with our dogs.  Both neurotic terriers, Scott was understanding and  worked with them during private walks to help them fit better into group walks when able.  We felt exceptionally fortunate to have met him and we can't imagine another dog walker could provide the same lever of service that Scott does.  Your dogs will be in excellent care and you will be relieved to have found an amazing person to look after your amazing pups. — Anne H.
 Marley and George

…Scott has been walking [Marley] ever since we brought her home in 2006.  We started out with individual walks which Scott used to train her to be an obedient puppy.  He also used this time to teach Marley all sorts of tricks that we use today.  She then progressed to daily walks with the afternoon group…  – Craig C.
Oscar
Scott has been our dog walker for about five years and I can recommend him to others with complete confidence.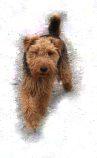 He began caring for our dog, a Welsh terrier, when he was a puppy, providing visits while we were at work. Since these early days in our dog's life, Scott has walked him daily, providing necessary socializing and physical activity. Scott takes great care of our dog. He has helped to train him and always gives us wonderful advice and tips to help with some of our first-time dog-owner blunders.
Scott is extremely trustworthy and organized. Our dog anticipates Scott's timely arrival every day and is over the moon when he arrives. Scott comes rain or shine, always with a smile and gentle greeting for our dog.  — David B.